Online Catalog for Tractor Repair and Restoration Parts
Printable/downloadable catalog in PDF format
Every part we sell comes with FREE tech support!
Please Note: Our catalog does not have the "shopping cart" feature.  We pride ourselves in great customer service and we can't offer that through the website.  We like to take the time to get to know you and your needs.  We want to make sure you're getting the correct part(s) for your application.  Please give us a call, we'll be happy to assist you.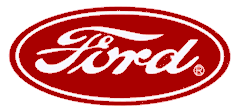 Click the oval to open the catalog.
We accept Visa, Master Card & Discover.
By phone at 724-349-2105 or 1-877-254-FORD(3673)
By Fax at 724-349-3633
By e-mail to dave@arthurstractors.com
We ship daily by UPS and Priority Mail